Fifth Avenue's Most Private Address.
Rediscover a Plaza District Classic
Powerful and grandly intimate, the timeless building at 712 5th Avenue is a pillar of Midtown prestige with quintessential Central Park views. Each boutique floorplate of this premium commercial offering comprises up to 9,800 RSF with partial to full floors available. Original architects Kohn Pedersen Fox return to create stunning upgrades and a bold lobby renovation, inspiring a new era of excellence in the Plaza District and inviting the next generation of prominent players to make their ascent.
A Monument to Mastery
A Fifth Avenue Transformation
The lobby is transformed by original architects Kohn Pedersen Fox, featuring a curved glass entrance and limestone reception.
Where
Purpose Meets
Point of View.
Up to 9,800 RSF per Floor
Enjoy the luxury of true focus, elevated above New York City's most iconic avenue—an address to truly impress. Private, prestigious and undeniably premium; every moment here raises the everyday into the extraordinary. Each boutique floor plate comprises up to 9,800 RSF, with partial to full floor available. Presiding over Midtown, endless city views meet moments of reflection and determination, while a coveted Central Park backdrop inspires what's next.

Paramount
Amenity Center
The new large-scale conference and amenity center at 1301 Avenue of the Americas will be available exclusively to tenants within Paramount's New York portfolio.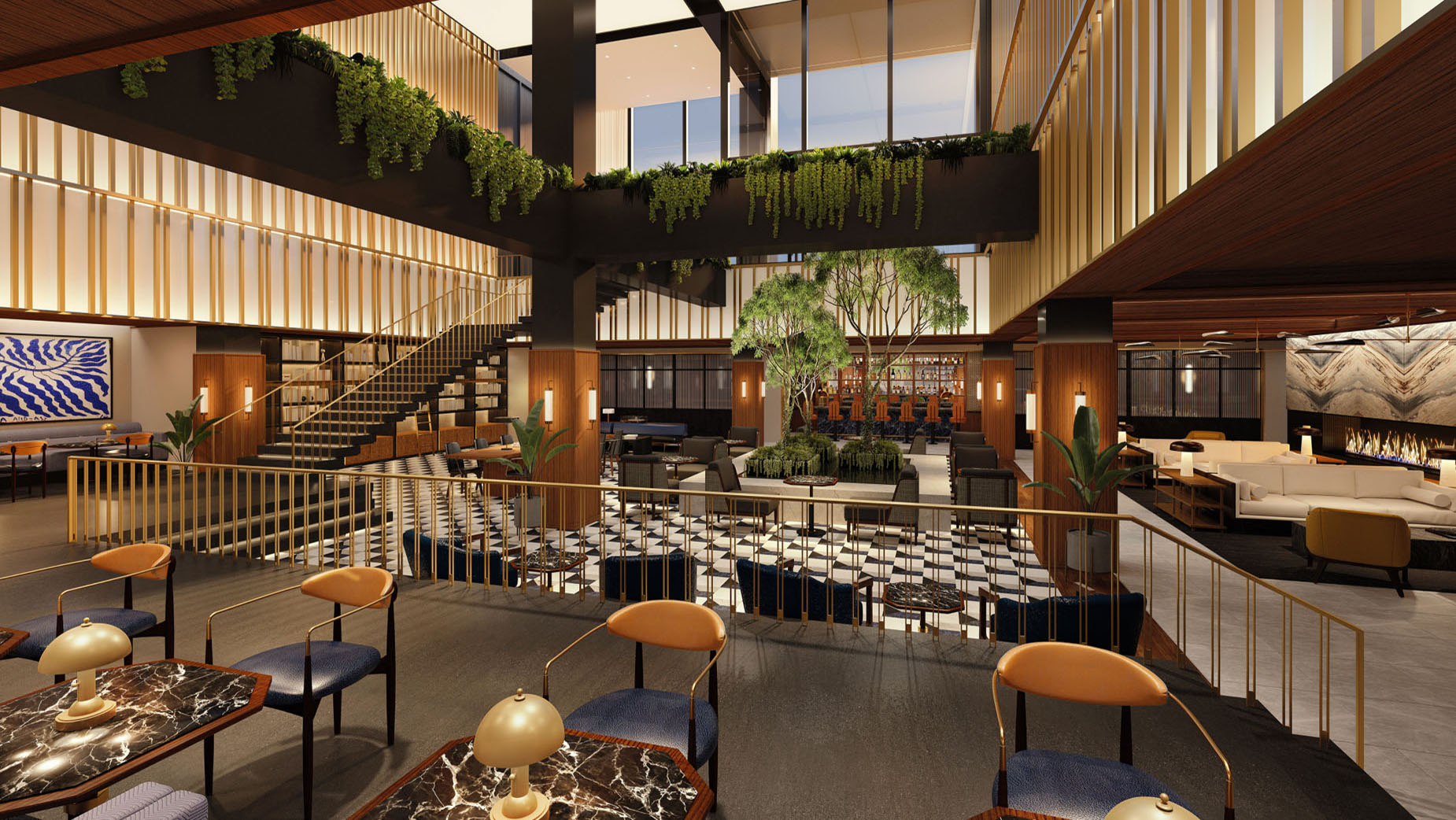 Concourse Level Atrium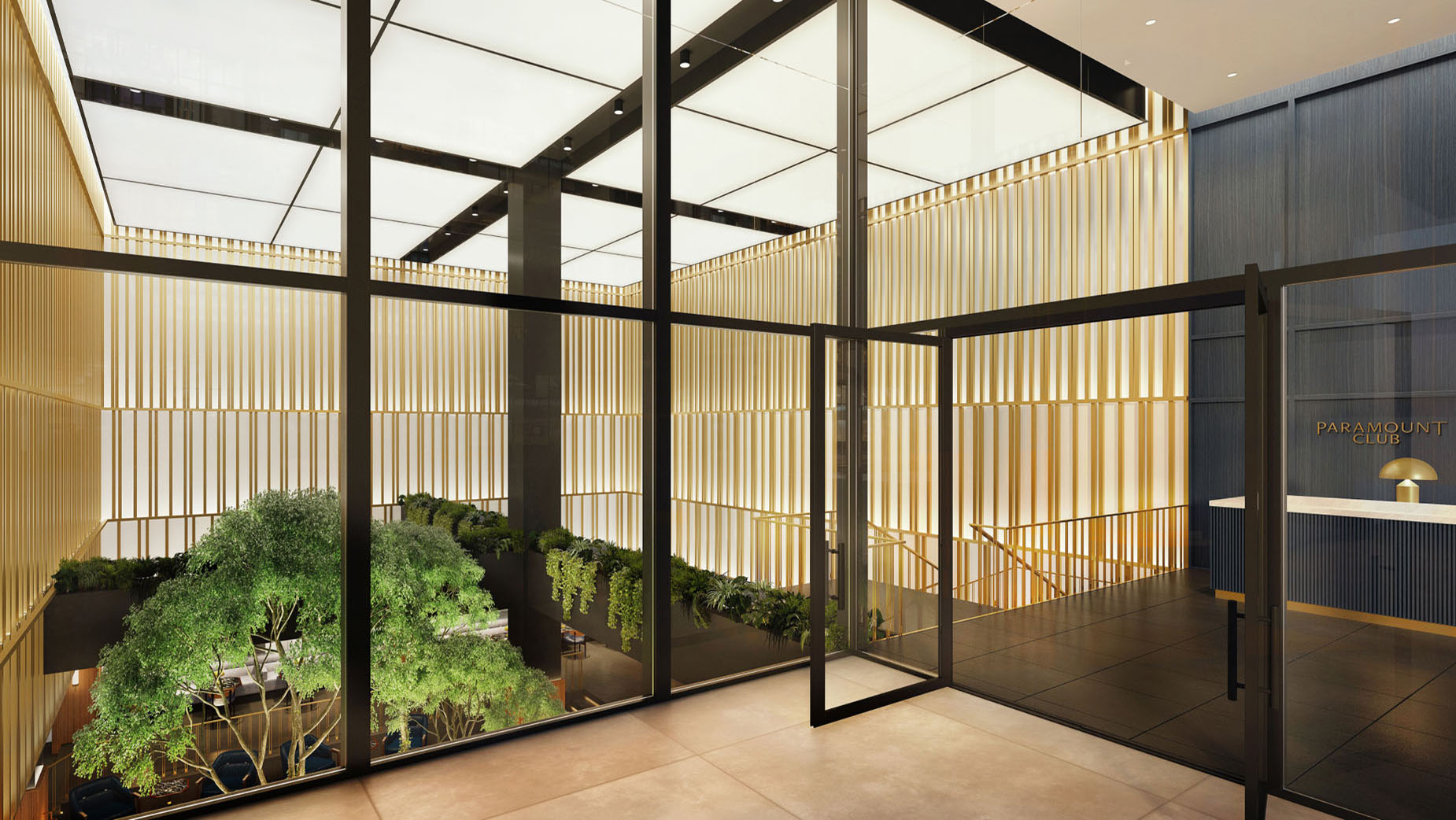 Street Level Entrance to Amenity Center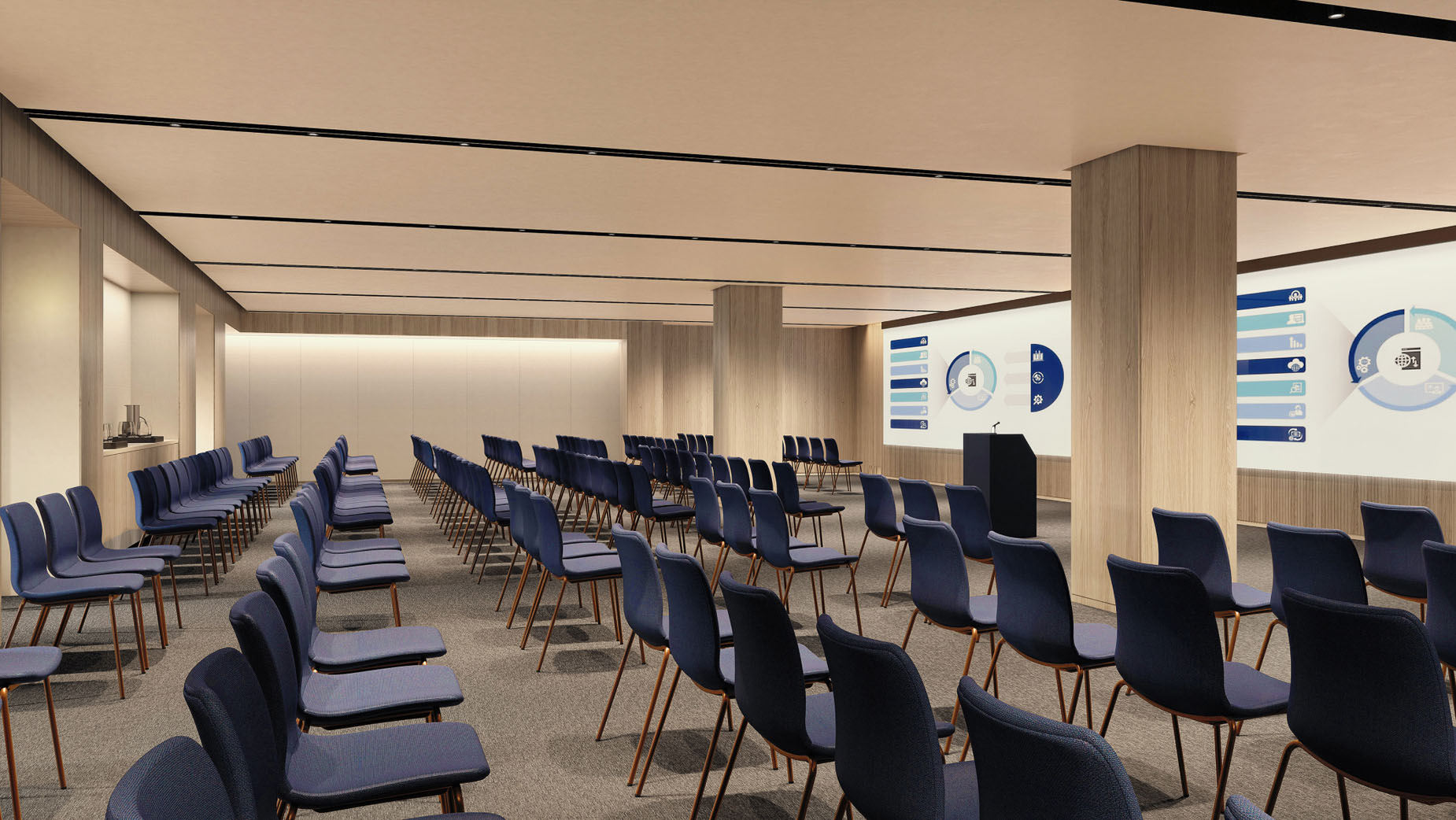 Auditorium
Boardroom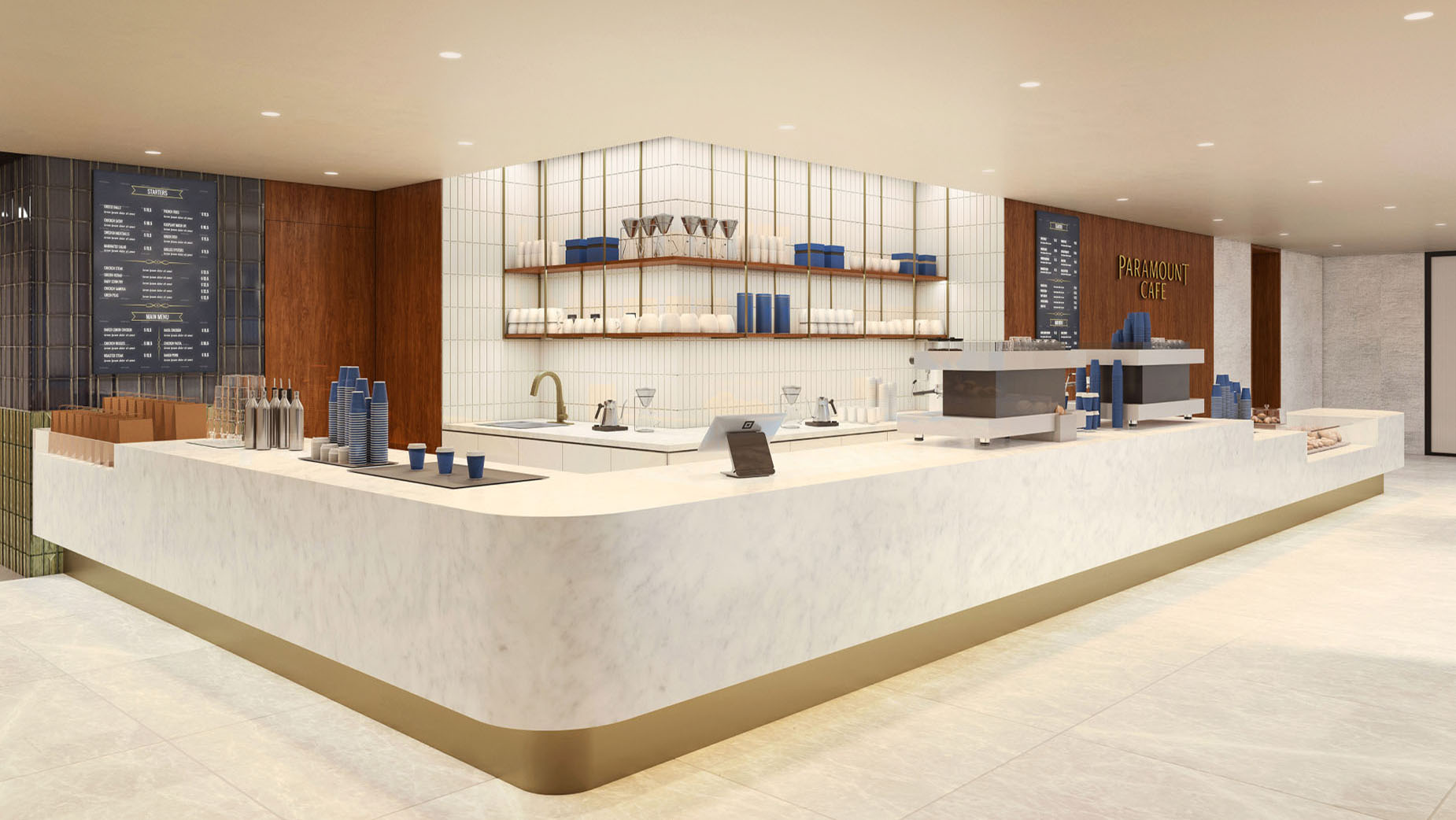 In-Building Cafe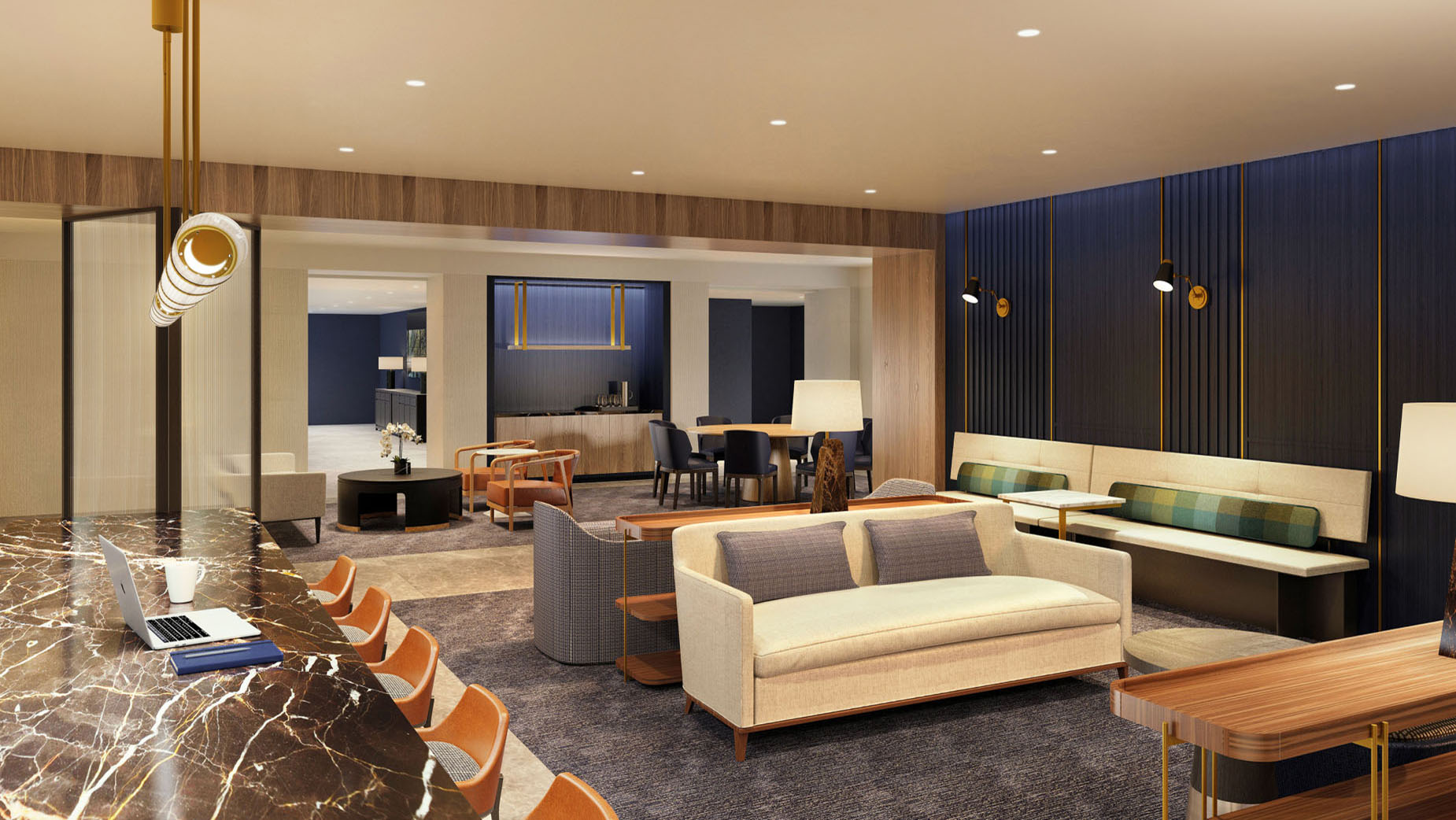 Business Lounge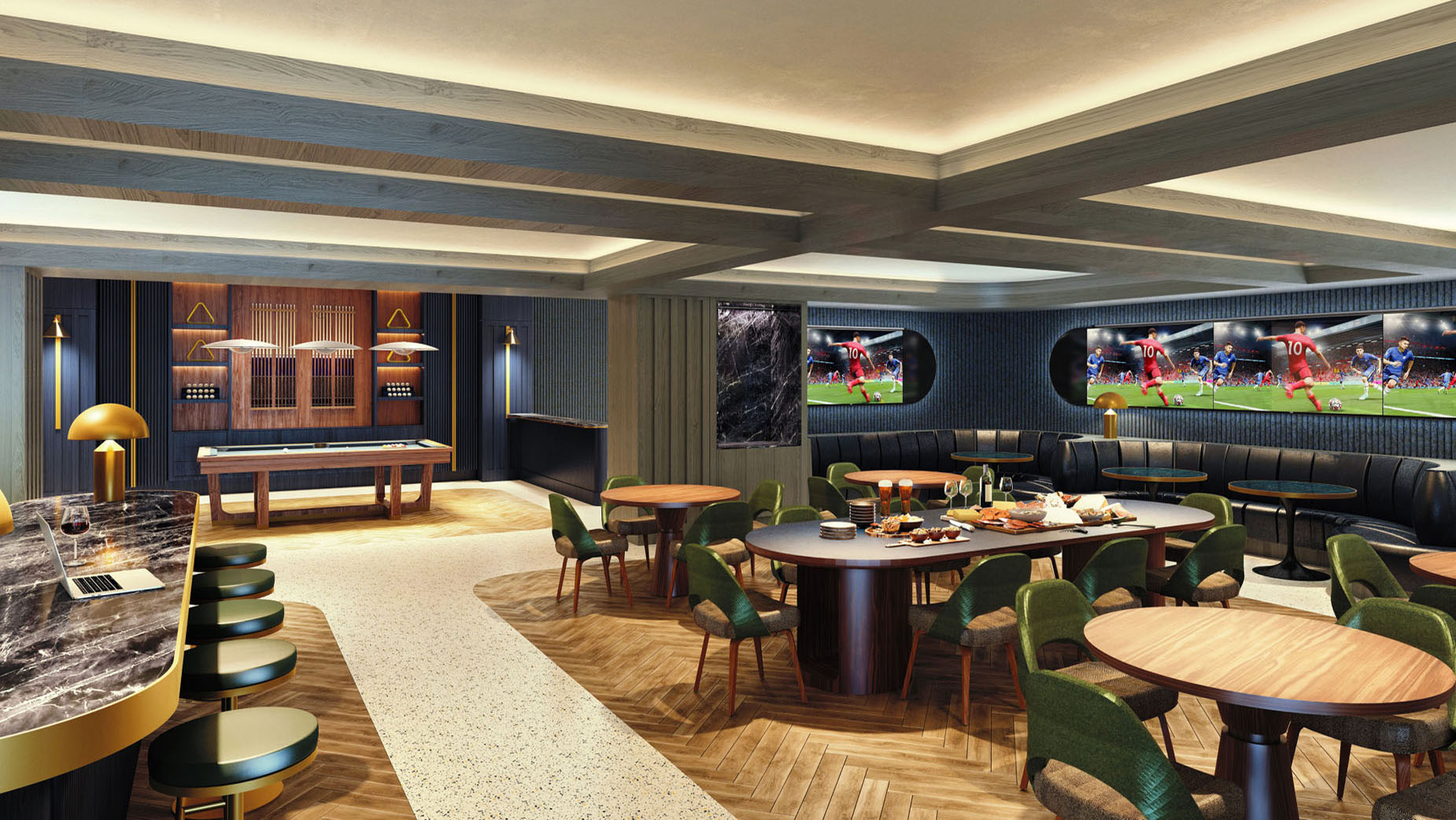 Team Lounge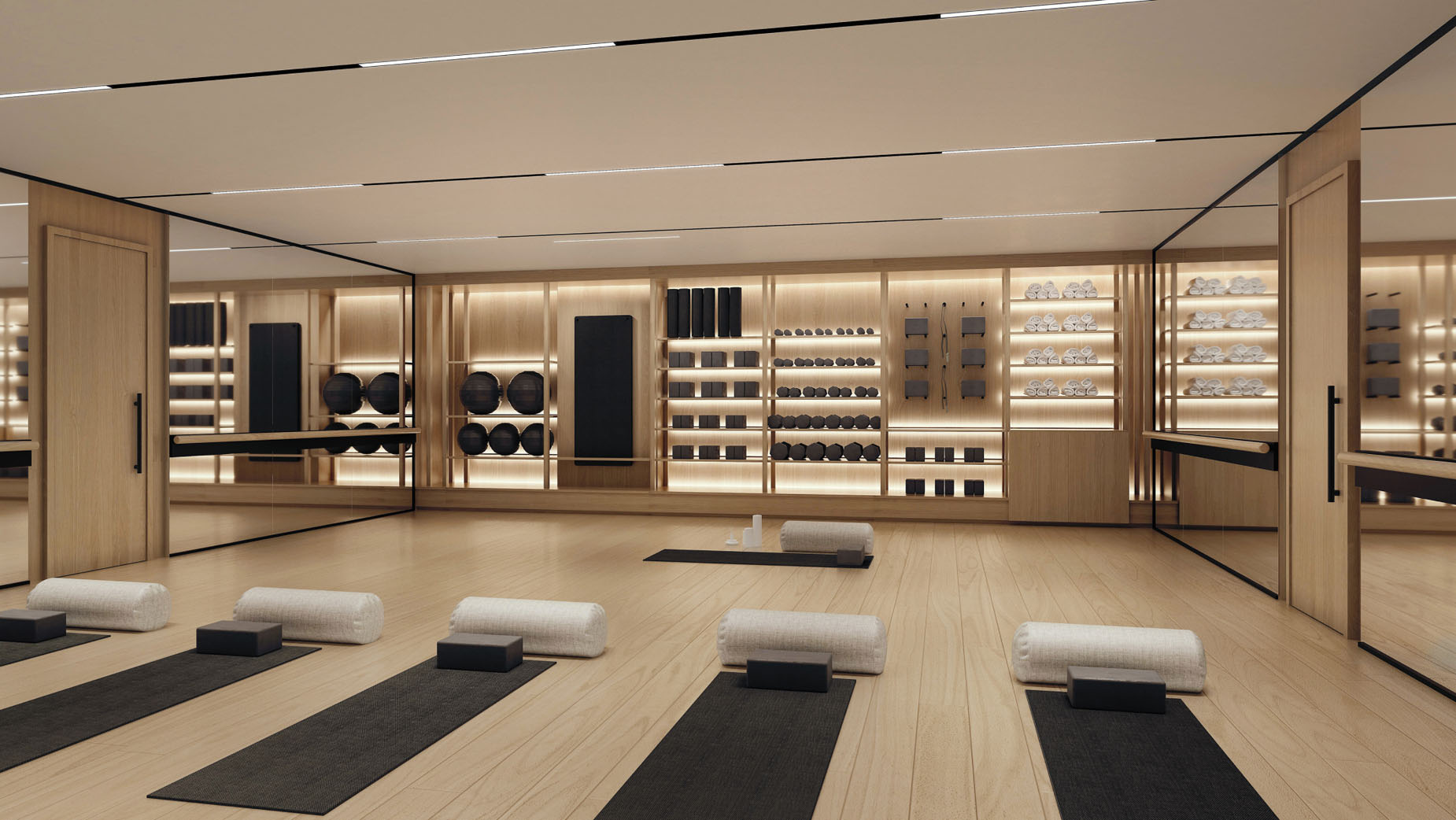 Wellness Studio
A Pillar of Midtown Prestige
An Iconic Address
Enjoy uncompromised access to New York City's best in this epicenter of history, culture, art and entertainment.
Make Your Ascent.
Paramount Group is a real estate investment and management firm with in-house expertise in asset management, property management, leasing, acquisition, repositioning, redevelopment and financing. Established in 1978 by Werner Otto, Paramount is one of the largest publicly-owned real estate companies headquartered in New York City. Over several decades and numerous market cycles, Paramount has provided first class properties, services and amenities to its tenants. Albert Behler, President and CEO, has led Paramount since 1991 and, along with a seasoned, committed and proven management team, has assembled the company's current 13.9 million-square-foot portfolio of high quality, Class A office building investments, a retail property, as well as debt and equity investments in New York and San Francisco.
Leasing Information
712 5th Ave
New York, NY 10019